About the Island
second biggest Island of Italy
Population density: 1.64 million people
Airports: Olbia, Alghero and Cagliari
Highest mountain 1834m called Punta La Marmora
Languages: Italian, Sardinian
At the beginning of the sixties, the Ismaelite Prince Aga Khan, himself a sailor and long at home in the places of international high society, "discovered" the Gallura coast as an ideal sailing area and new refuge for his circles. The coasts, beaches and rocky bays were built and designed according to the ideas of an international team of architects and landscape planners in such a way that a natural and organically grown holiday landscape was created. The Costa Smeralda is located on the north-eastern part of the coast of Sardinia. The Emerald Coast in English, gets its name from the colour of the water with the same name. The coast has many rugged rocks and incomparably beautiful white beaches with fine sand. Porto Cervo is considered the tourist centre and has established itself over the years as a holiday resort of the international jet set. The shops are correspondingly exclusive. In September the annual sailing regatta takes place on the Costa Smeralda. For example the "Swan Cup" is organized by the Yacht Club Porto Cervo and is held under the name Rolex.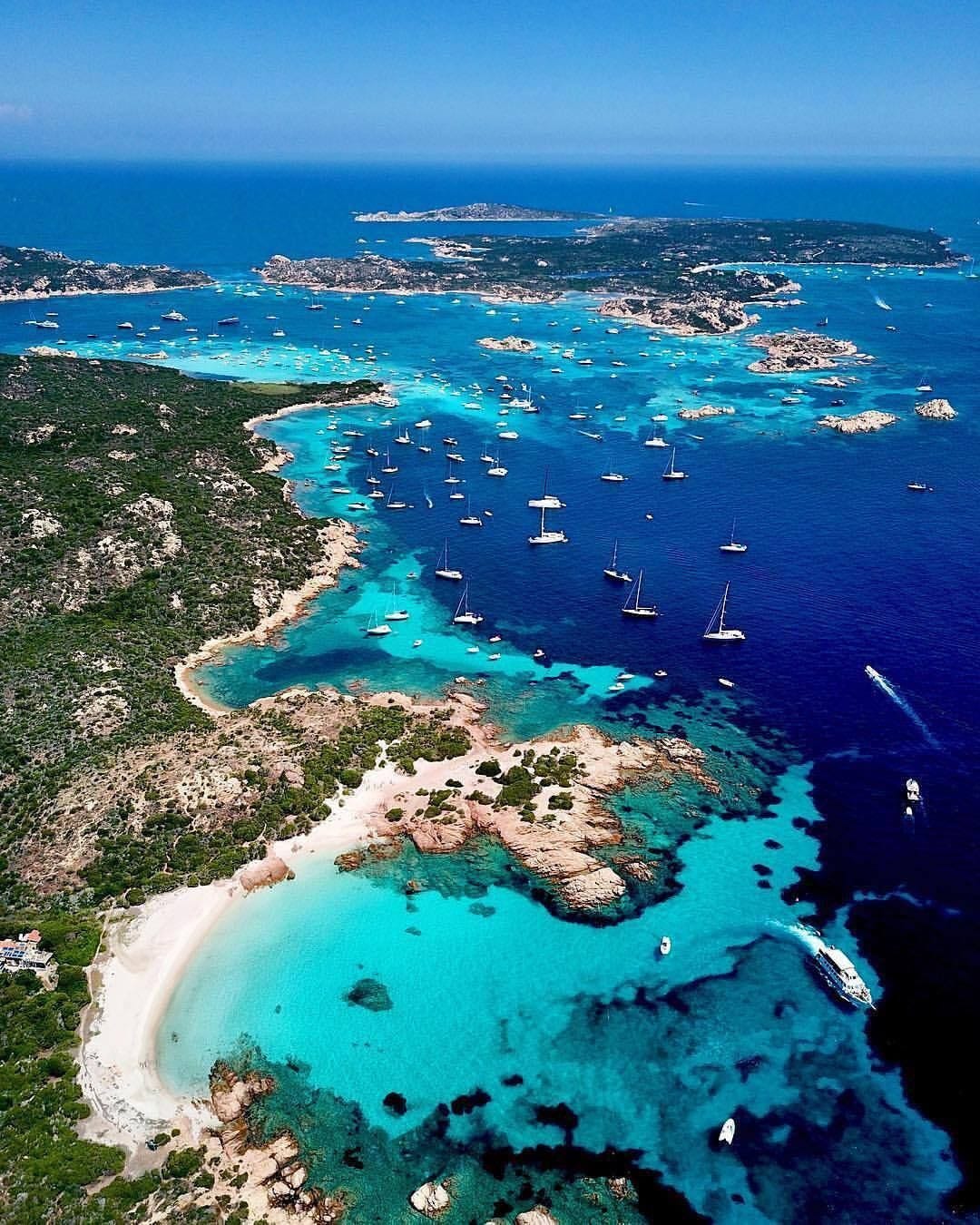 In Sardinia some of the bays are really a force to be reckoned with. Long white sandy beaches, clear water with a view of the bottom and formed granite stones invite you to relax and marvel.
Restaurants
Those who have the choice are spoilt for choice. The innumerable variety of restaurants of the upper class up to pizzerias, leaves no culinary wishes open. The typical "Agriturismo" offer rural Sardinian cuisine and are highly recommended. Sardinian wines such as the award-winning Turiga and his brother Korem or the local beer called Ichnusa are not to be missed at dinner.
Shopping
Porto Cervo offers all exclusive brands in the smallest space. Those who are used to dressing up in Paris, Milan or New York will get their money's worth here, with a view of the most exclusive yachts, of course. But also for smaller budgets is provided. Around the glamorous place are settlements which show the Italian and Sardinian creativity in their shop windows.
Activities
Beside the beautiful beaches and the turquoise blue sea, there is a wide range of leisure activities. Be it sporting activities such as windsurfing, kiting, diving, sailing, tennis, golf, cycling and motorcycling, or simply hiking and walking in nature. There is something for every taste.
Wellness & Spa
Close by the Villa there are several hotels offering wellness and spa areas, for example the hotels: Tennis, Pitrizza, Colonna Park and many more.